Helsinki based electro-folk band Okra Playground plays passionate music, where the kantele and bowed lyre, both ancient folk instruments, coexist in a new, exciting symbiosis with modern instruments and soundscapes.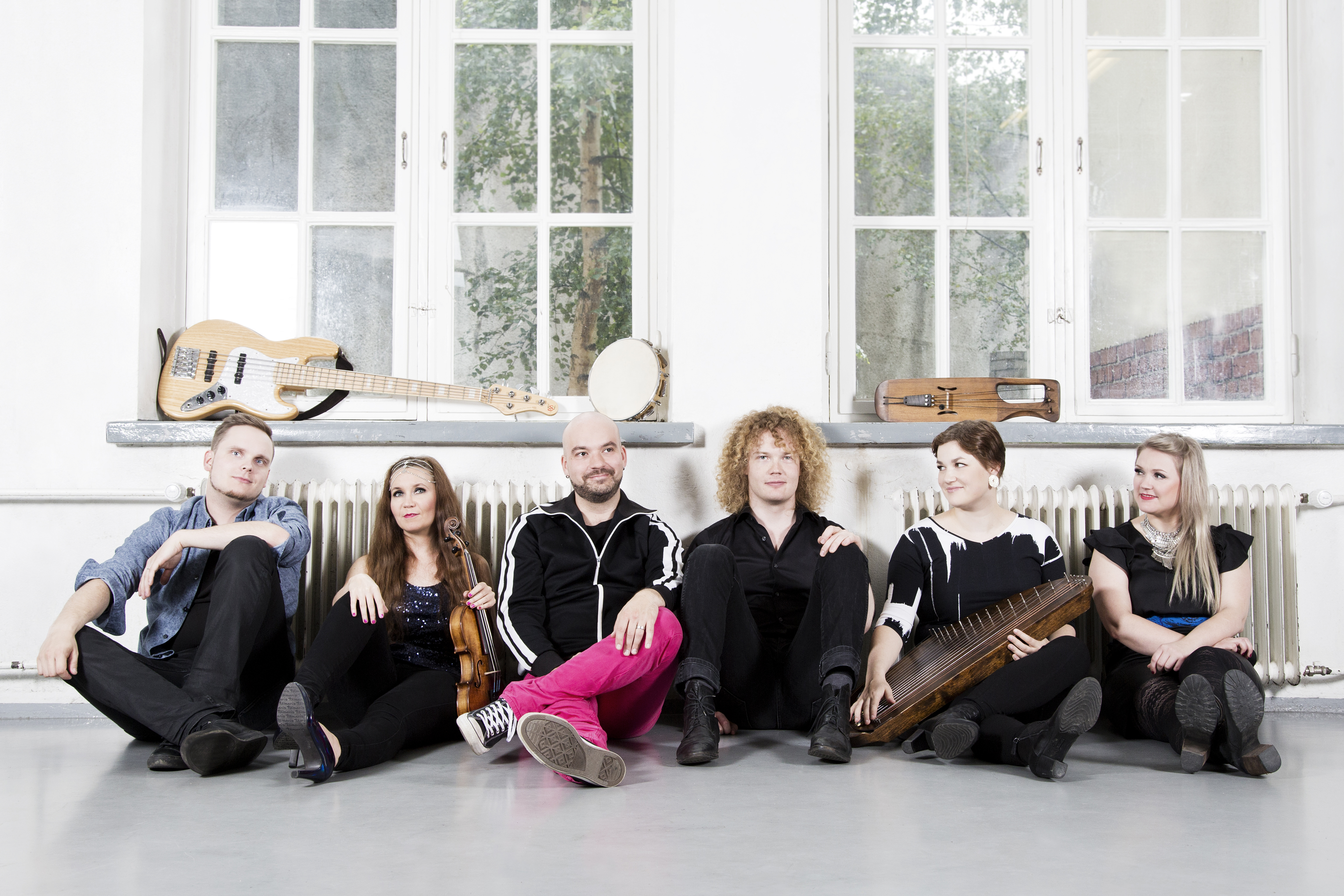 The music resulting from the quite unusual interesting combination has roots deep in the Finnish soil, but its tallest branches spread out towards the furthest shores of world music. The strong voices of the three female singers, as well as the age-old lyrics, simultaneously take the listener to far-off places and close to home. Okra Playground's fresh music captivates the listener with its hypnotic beat and mystical energy.
"This is one of the most exciting bands to come out of Finland in recent times." (Songlines Magazine UK 122/2016)
Okra Playground's debut album Turmio (2015) has ever since been warmly received gaining praises in the new and old mediums – for instance receiving a five star review in Songlines Magazine. Turmio also made it to few listings of best albums of 2015 The debut also took Okra Playground to perform as the only Finnish band on the official showcase program of World Music Expo WOMEX16.
Second album Ääneni yli Vesien (My Voice Over Waters) is out in March 2018 and it has already gained great reviews and reached top 10 at Transglobal World Music Chart.
The musicians of this groundbreaking group are well known in the fields of folk and pop music – both in Finland and abroad. Okra Playground has previously captivated and charmed audiences at festivals such as The Rainforest World Music Festival in Malaysia, Brosella Folk & Jazz Festival in Belgium, Nordsjøfestivalen in Norway and Flow Festival and Kaustinen Folk Music Festival in Finland.
Päivi Hirvonen – vocals, fiddle, bowed harp jouhikko
Maija Kauhanen – vocals, kantele
Essi Muikku – vocals, kantele
Sami Kujala – electric bass
Veikko Muikku – accordion, synthesizer
Oskari Lehtonen – percussion
Okra Playground: Kevät (2018), Video by Alisa Javits
Youtube: Rautasuu
Spotify: Turmio (2015)
www.okraplayground.fi

Latest reviews
Album review: Nordische Musik 3/2018 (in German)
Concert review: Ternat, Belgia, FMQ 3/2018